https://www.flayrah.com/7280/rc-fox-commits-suicide-regretted-taking-plea-bargain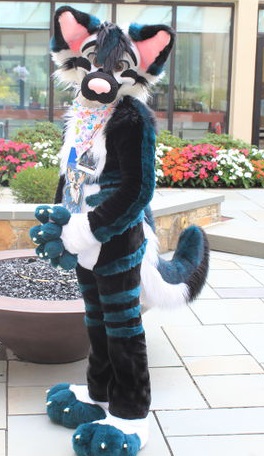 R.C. Fox (Carl Rickwood), a fursuiter who was charged for criminal possession of child pornography back in October 2017, committed suicide last week. The news started to spread after posts on Twitter linked him with a news story from the Pennsylvania-based Times Online. The article described that a body had been found in a vehicle parked on the side of the road in an unpopulated area, that hazardous chemicals had been released within the confines of the car, and that a hazmat team had been dispatched.
This happened before he could be convicted of the charges against him. Carl had plead guilty as part of a plea bargain. However, a source who knew him has indicated that he'd regretted this decision:
He already plead guilty [...]. And then, his lawyer found evidence that none of the child-porn rated content was his (network hacking). But in order to appeal, he needed $25,000 and he didn't have it. He was going to prison until he came up with the money to prove innocence and he just couldn't bear to do it.