https://www.flayrah.com/7695/angry-birds-2-best-sequel-2019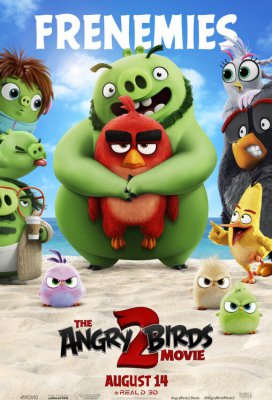 Angry Birds 2; was it angry? Did it birds? The answer may surprise you.
As the writer and of the first Angry Birds review, I have to note that I reviewed the first one a bit begrudgingly. Mostly I was trying to push back against another CGI film with anthropomorphic characters that came out that year that was getting way too much attention. The first film hasn't aged well and certainly wasn't a gem at the time.
I only remembered a sequel was coming out earlier this year, and so did most people I think given the reactions online. Why did this movie warrant a sequel? The movie based on an app? Why?
The film opened this past Tuesday, and so I of course had to see it on opening day with a group of friends I had dragged along to presumably suffer with me.
But to my surprise, it was actually good.