https://www.flayrah.com/6429/rainfurrest-2016-cancelled-after-failure-find-venue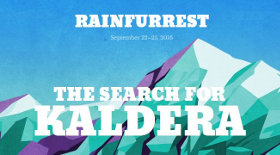 Washington state furry convention RainFurrest 2016 has been cancelled, after failing to find a suitable venue for this year's event.
Historically based in Seattle, RainFurrest's former chair posted a strong warning last October that the acts of some of the 2704 attendees had jeopardized the convention's relationship with the Hilton airport hotel, resulting in uncertainty about future events.
Convention staff had previously posted apologizing for not giving more feedback, discussing rumors about a move to Spokane, and noting the board's decision to discuss contracts there. Last month saw posts about travel, hotels and recreation, and, on January 30, the opening of registration and the announcement that RainFurrest's parent organization was now a 501(c)(3) non-profit. All these posts have now been removed from the convention's website.