https://www.flayrah.com/6883/gene-catlow-comic-series-creator-albert-temple-dies-59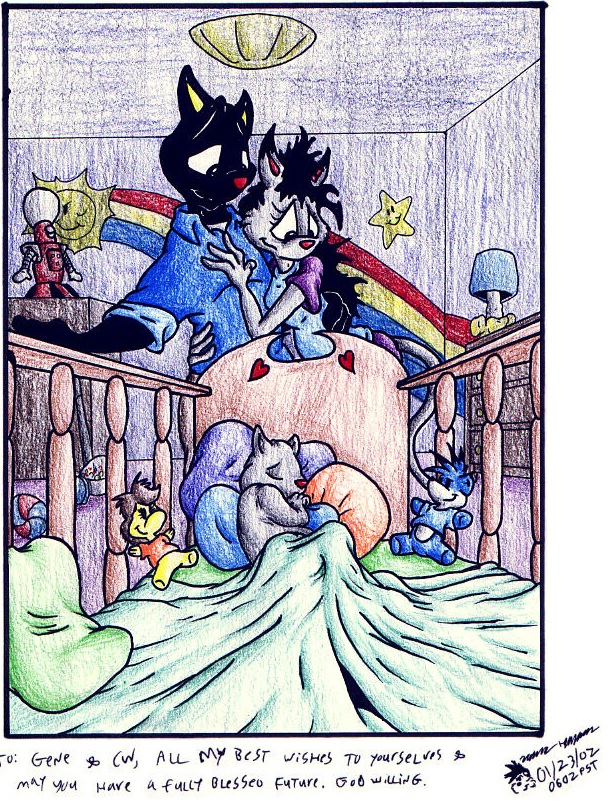 Fans of furry web comics mourned at news of the passing of Albert Temple arrived this month. This prolific creator maintained a consistently-updated web comic for over 16 years, from July 2000 all the way up to his death in March. This web serial comic, Gene Catlow, delved into the lives of a pair of experienced and respected computer technicians and their many strange adventures.
The two main characters were Gene Catalow (the author's fursona) and his rabbit friend Cotton. The first story arc revolved around Cotton finding a special coffee that unlocked superpowers within him. He's torn away from his normal life as a technician to begin thwarting assassination attempts against an ambassador being held in safe harbor in their anthropomorphic city.
Through the interactions of these characters you learn of a world of political intrigue, where human beings and anthro animals had their own cultural boundaries. Albert did a great job in making it so that you were never fed this in exposition dumps, but instead were purely arrived at through the interaction of the comic's characters.